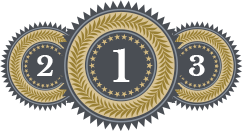 ABOUT THE LAW OFFICES OF GARY R. LIEBERMAN
The Law Offices of Gary R. Lieberman, LLP (Formerly The Law Offices of McCarty & Lieberman) is one of the most unique and comprehensive Elder Law practices in California. Members of the National Academy of Elder Law Attorneys and Accredited with the Department of Veterans Affairs, The Law Offices of Gary R. Lieberman, LLP offers a wide range of services for issues affecting California seniors and their families. These services include estate planning, planning for incapacity and long-term care, asset protection, and tax and retirement planning to preserve wealth. We are also experienced in handling probates, conservatorships, and advocating to protect the rights of the elderly from financial and physical elder abuse.
Our mission is to provide high quality and comprehensive legal services to seniors and their loved ones.
 IF YOU CANNOT COME TO US, WE WILL COME TO YOU
We know not all of our clients are able to make it in to our offices at 1615 Hill Road, Suite 1, Novato, California 94947, so not only can we meet you at one of our offices located closest to you, but we also make house calls. If necessary, we will travel to your home, hospital, assisted living facility, board and care facility, or skilled nursing home. Call our toll free number (866) 410-3126 and we will make an appointment to come to one of our offices near you.
We have offices in the Bay Area: SAN FRANCISCO at 3450 Geary Blvd., San Francisco, California; ALAMEDA COUNTY at 3923 Grand Ave. Oakland, California; SONOMA COUNTY, SACRAMENTO COUNTY; and in Southern California: LONG BEACH at 6700 E. Pacific Coast Highway, Suite 220, Long Beach, California 90803-4213. Call us at our toll free number, (866) 410-3126, and make an appointment for a convenient time and office location for you and your family.
OUR STAFF IS HERE FOR YOU
We have staff members that are fluent in Spanish, Italian and three dialects of Chinese. Just let us know when you make an appointment and we will have one of these great staff members available for the meeting at no extra charge. We want to make protecting your assets for your heirs as easy as possible for you and your family members.
Trusts →
Medi-Cal →
Veterans Benefits→
Vietnam Veterans→
Asset Protection →
Probate → 
Real Estate → 
MY PRACTICE AREAS
Trusts
Revocable living trusts.

Medi-Cal
Medi-Cal for long term care.

Veterans Benefits
VA Benefits – aid and attendance pension..

Vietnam Veterans
Nehmer claims – Agent Orange.

Asset Protection
Wealth transfer, tax planning and entity formation.

Probate
Probate and Trust administration

Real Estate
Real estate sales specializing in trust and probate sales.

Annuities
Fixed income investments.

"Planning for the unexpected and protecting your assets since 1976."
Since 1976, The Law Offices of Gary R. Lieberman, LLP has helped the elderly and their families with the numerous legal issues facing CA seniors, including Asset Protection and Medi-Cal Planning and assisting eligible Veterans obtain benefits.